What is Screw Briquette Machine?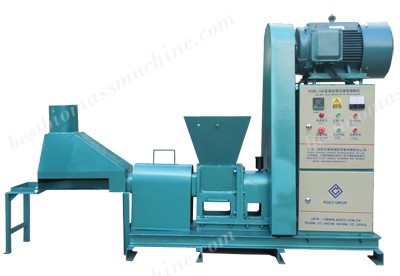 Screw briquette machine is also named charcoal briquette machine. It adopts screw principle using propeller to push materials forward. While punching briquette press adopts mechanical stamping principle to make briquettes.
The charcoal briquette machine is used to produce
charcoal and biomass briquettes
with cylindrical or hollow center shapes.
The surface of briquettes produced by Screw briquette machine will has carbonizing phenomenon, but that is not charcoal briquette.
We always name the product according to the materials. For example, if we process wood, we will name the end product as wood briquettes. If we want the true charcoal briquettes, it has to carbonize the briquettes. The process to make charcoal is one major step more, that is to put the biomass charcoal into carbonization furnace, but it should control the temperature, time and other factors.
We are good at making charcoal briquettes.
Detials of Charcoal Briquette Machine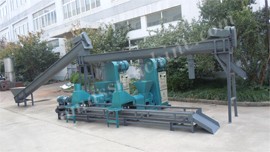 Flank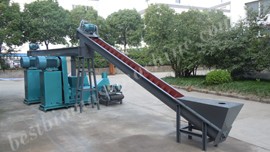 Behinde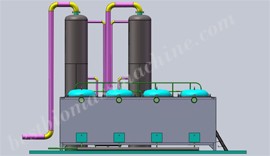 Carbide Furnace | Carbonization Stove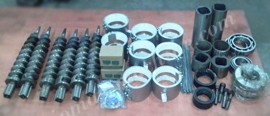 Screw Briquette Machine Mould Parts
Specification of Screw Briquette Machine
Model
GCBC- I
GCBC-II
GCBC-IIA
GCBA-I
GCBA-II
Output capacity (kg/h)
180-210
300-350
300-350
180-210
280~350
Motor Power (kw)
15
18.5
18.5
18.5
22
Electric heater (kw)
2.2*2kw
2.2*2kw
2.2*2kw
5kw
5kw
Size of briquettes
Φ=40mm, 50mm, 60mm, 70mm
Size of inside hole
Dia.16mm
Dia.16mm
Dia.16mm
Dia.16mm
Dia.18mm
Density of briquettes
1.3 g/cm3
1.3 g/cm3
1.3 g/cm3
1.3 g/cm3
1.3 g/cm3
Weight(kg)
700kg
1000kg
800kg
560kg
780kg
Packing Weight(kg)
800kg
1100kg
900kg
660kg
880kg
Overall dimension(mm)
1800*700*1840mm
2000*600*1700
2000*600*1700
1600*1000*1000
1500*1200*1600
Life of the inner former
1-2years
1-2years
1-2years
1years
1years
How to Make Charcoal Briquettes?
Screw briquetting making machine can process sawdust, wood chips, bamboo shavings, bagasse, cotton stalk, coconut shell, rice husk, peanut shell, sugarcane bagasse, twigs, furfural residue, etc.If you want to make charcoal briquettes, the first thing is to have a screw briquette machine, that is very important. Then you can begin the process. The former steps to making charcoal briquettes are the same as the steps to make wood briquettes, crushing, drying, briquetting. while the next step is different from making wood briquettes. What
we need is the carbonization furnace
. After we put the briquettes tidily into the furnace, we should seal the furnace door and light the briquettes. The furnace door should keep a proper hole for the air to go into the furnace, then the briquettes can be carbonized adequately. We should control the temperature and time, only by that, we can get high quality of charcoal briquettes.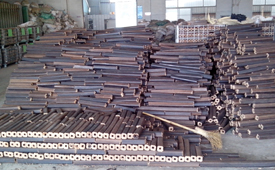 Wood Briquettes ⇒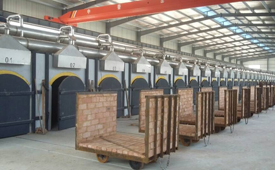 Orbital Kiln | Carbonization Stove ⇒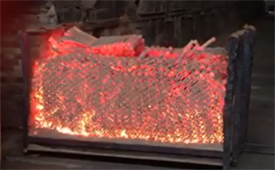 Wood Briquettes Carbonization ⇒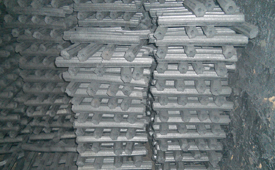 Finished Product: Charcoal Briquettes
Advantages of Screw Briquette Machine
Screw briquette machine can produce both wood briquettes and charcoal briquettes.
Screw briquette machine main parts adopts high hardness alloy steel, which prolongs the service life.
The gear box is equipped with lubrication device, which makes it be lubricated regularly.
The automatic cutting system of screw briquetting press makes sure the uniform length of briquettes.
Tetragon and hexagon briquettes or charcoal briquettes with hole produced by screw briquette machine are easy to burn completely with little ash, improving the combustion efficiency.
It is convenient for the end products of screw press briquette machine to store, transport for their regular shapes.
The screw briquette machine has the advantages of stable running, continuous production and flammable property (because the charcoal briquette is hollow and the surface has carbide layer), etc.
Screw briquette machine can be designed into complete briquette production line for mass production.