Small Pellet Cooling Machine
This pellet cooling machine is usually used in the small biomass pellet plant, especially in small flat die pellet plant. The proper cooler can make the molding effect, hardness, surface flatness of the biomass pellets better.
Cooling Roller Separator
The cooling roller separator is a dedicated device to cool and sort pellets, it is suitable for various kinds of materials screening like feed, sawdust pellets, etc, it has the both functions of cooling and screening.
It has the advantages of high screening efficiency, low noise, small dust emission, long service life, easy to maintain and easy operation, etc.
This pellet cooler is always used in small pellet line. ABC Machinery flat die pellet line has this type of cooling machine.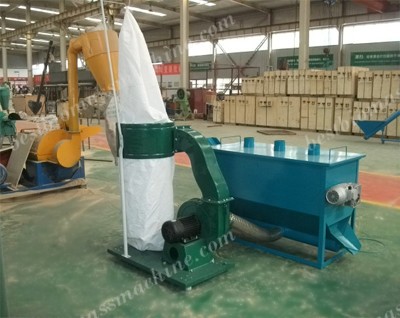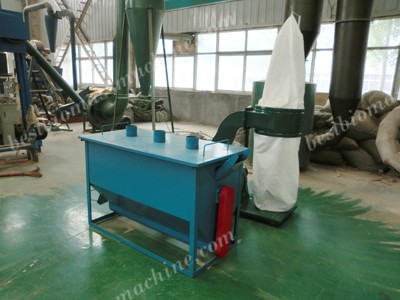 Pellet Cooling Machine Front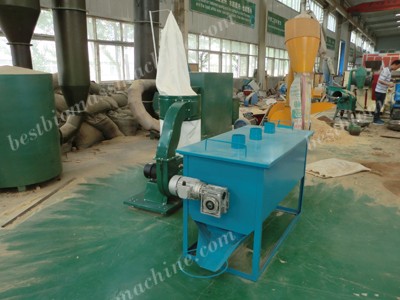 Pellet Cooling Machine Side
Main Parameter of Cooling Roller Separator
Type
Main body power(Kw)
Fan power(Kw)
Yield(Kg/h)
Weight(Kg)
Packing size(mm)
GMC-LQSF50
0.75
2.2
250-350
220
1700x880x1000
1050x630x730
GMC-LQSF70
0.75
2.2*2
300-500
280
1750*800*1100
1100*970*730
Working Principle of Cooling Roller Separator
This equipment is to send the pellets produced by pellet machine into the roller through the hopper, and separate the pellets and dust by the screen. The molded pellets go into the package along the rotating direction of the roller and the dust will go into dust setting pocket through the induced draft fan. At the same time, the induced draft fan also cools the high-temperature pellets. Under the roller screen, there is a packing auger which is to send the dust and residue unformed pellets that are not entering the induced draft fan into the blower pipe finally into the dust setting pocket.