2T/Day Bamboo Charcoal Making Machine Production Line in Ethiopia
Project Name: Bamboo Charcoal Production Line
Charcoal Output: 2 tons per day
Raw materials: Bamboo shavings, bamboo powder, wood chips, sawdust
Biomass Briquettes Output: 500gk/h
Main equipment: crusher, dryer, 3 bamboo charcoal making machine, screw feeder, carbonization furnace, cooling system, circulation system and other auxiliary equipment.
Project address: Ethiopia
Charcoal Briquette making Process: raw material crushing, drying, briquetting, carbonization, final product.
Applications: using sawdust, bamboo dust to produce bio-fuel for sale.
Project Overview: Bamboo Charcoal Making Machine Setup in Ethiopia
The overview and picture display of
the bamboo charcoal making machine setup in Ethiopia are followed
.
The main raw material is bamboo dust, wood chips and sawdust. It is featured with energy efficiency. The carbonization process adopts gas circulation system, and after the carbonization system is started, the waste generated by itself can be recycled without adding new fuel, to continue to produce.
Process Procedures of Bamboo Charcoal Production Line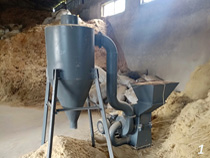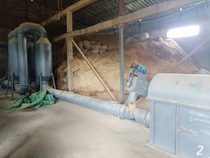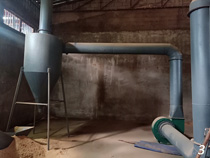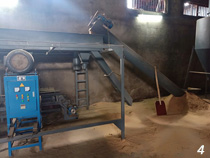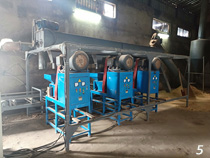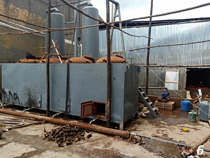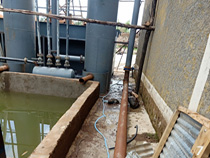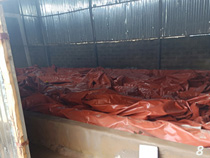 Crushing System
Drying Furnace and Main Pipelines
Drying System and Material Discharging
Screw Feeding System
Briquetting System:

Making 500 kg of biomass sticks per hour.

Carbonization System:

Making charcoal briquettes 2 tons per day.

Cooling System
Air Circulation Storing System
For this production, 3 sets of GCBA-I briquetting machine are quipped in parallel to realize continuous production (in case, one of them need to repair, the other two machines can continue to produce.) How to set up a biomass charcoal production line?
Installation Drawing Of Indoor Charcoal Production Line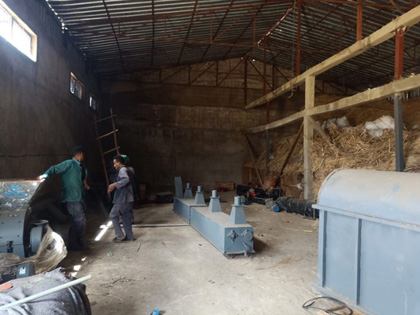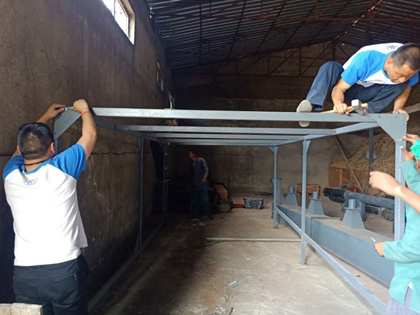 Final Product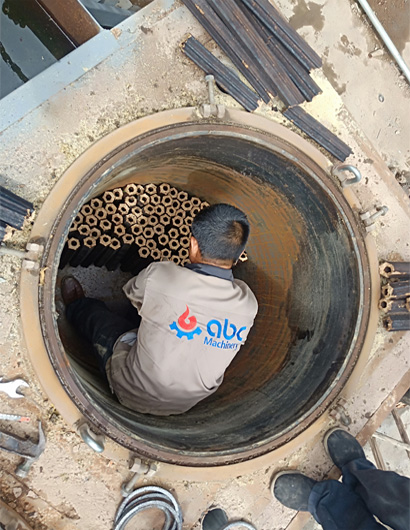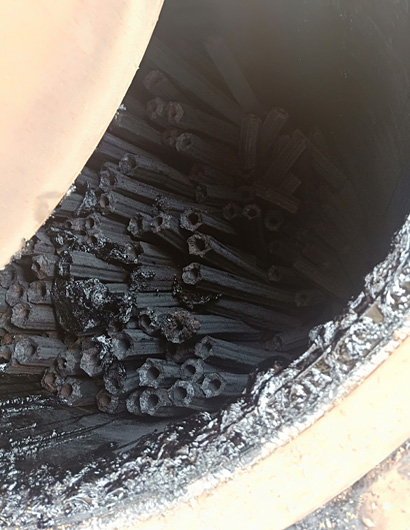 (Biomass Bamboo, Wood Briquettes and Charcoal Briquettes)
We have engaged in bamboo charcoal making machine manufacturing for over 20 years, possessing our own carbonization factory with rich experience in building factory.
If you have interest in getting more information of how to make briquette fuel from bamboo dust and other biomass raw materials, or you would like to know more details about layout and setting charcoal production line. Welcome to contact our reliable bamboo charcoal making machine manufacturer!
Questions from Our Clients about Bamboo Charcoal Making Machine and Charcoal Production Line
1: Hello! I want a price offer for a product line wood briquettes (beech) with a production capacity of 1000 kg / hour. The line should be equipped with a hammer and dryer. Thanks!
1: hello! I need to know the size of your raw material (beech) to equip the suitable crusher type, then to realize the best cost performance. Likewise, the raw material moisture content is also important. For different raw materials with different moisture contents, the drying machine is equipped with different configuration. The configuration of crusher and dryer depend on raw material size and moisture, so does the price.
2: I'm looking for charcoal briquettes production line, our raw material will be palm leaves, are you familiar with that kind of raw material?
2: Palm leaf is one of the main residues from palm oil processing, and it is a good replacement of traditional wood charcoal. I need to know more information, such as, raw material state, moisture content, the source of raw material (which is to ensure the output of charcoal production line). If you are sure if the raw material is able to be made into briquette, you can post the raw material to us for testing, we can freely offer the testing chance to ensure the raw material can be made into briquette.
3: I am interested in your sawdust briquetting machine. The raw material is sawdust from wood working machinery. We would like to have the medium machine that can perform 500-1000kg of sawdust per day.
3: Your raw material is suitable for making wood briquette. If you can send me some pictures of your raw materials, we can judge if you need to equip some auxiliary equipment, such as, screening machine for removing the iron matters and other impurities which may damage the charcoal making machine. And for your output requirement, the GCBC-II or GCBA-II type bamboo charcoal making machine is recommended.