The 500kg/h Briquette project in Russia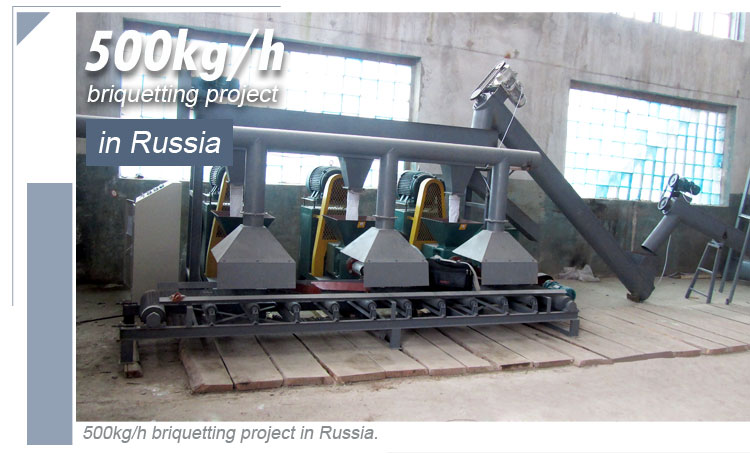 Main information of Briquette project
Raw Material:Miscellaneous wood, including white pine, birch, oak wood
Technological Process: Pulverizing drying, briquetting and packaging
Key Equipment Quantity: 3 sets of screw briquette machine
Output: 180kg—20kkg/h (1screw briquette machine)
Location: Far East region of Russia
Briquette project Feature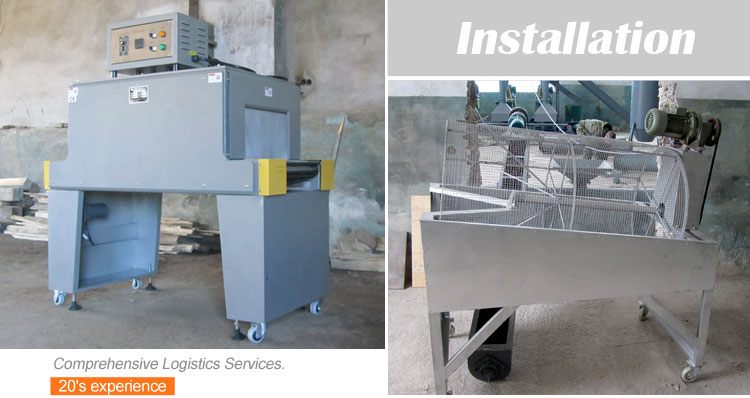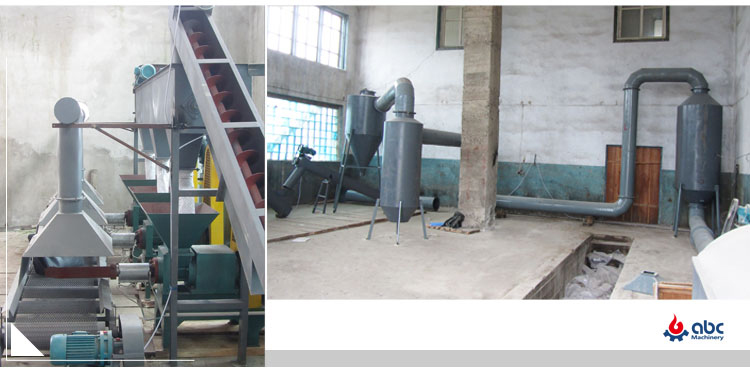 One-piece crusher can be less than 20 cm diameter wood cut into powder, sawdust, single output can reach 200 kg/h. In addition, the sieving machine use dryer directly to remove iron and other impurities.
The drying system is mainly composed of firebrick stove, drying pipeline and cyclone, features high output yet low cost. The two drying chambers can favorably have drying time prolonged.
The dried material hrough screw conveyor and screw type distributor of dry materials can be uploaded to the three briquette machines. The screw briquette machine output around 180 - 200kg/h, type of machine structure is simple, low maintenance cost.
Heat sealing machine is simple to operation.
With rich experience and advanced technology, ABC Machinery established many biomass pellet production and
briquette project success
. We not only provide production equipment of the briquette project also provides turnkey solutions.