"The Belt and Road" Helping ABC Machinery Opening up Overseas Market
Recently,
we have a client purchasing our biomass pelleting equipments, who is from Uzbekistan, one of the important country along "The Belt and Road"
. In the area, due to the climate influence, agricultural economy is widely developed around there, and the main industry of agriculture is cotton growing, the biomass pelleting equipment is the necessary machinery in their agricultural working, helping them deal with the cotton residues well, through turning them into treasured energy resource.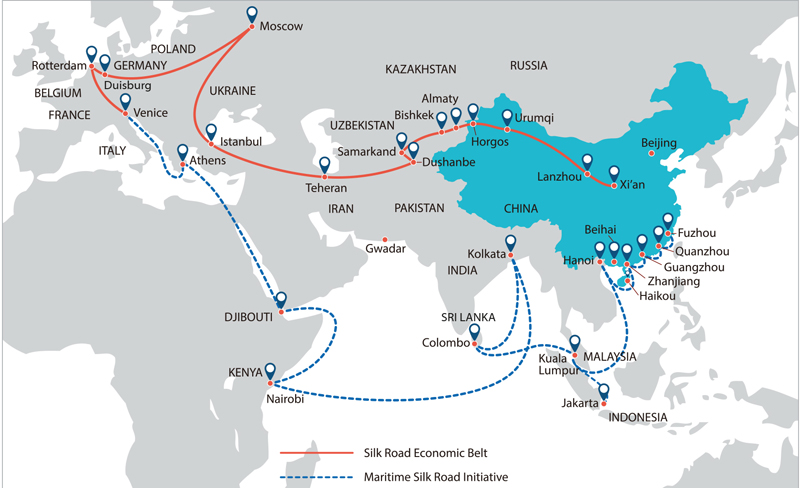 "The Belt and Road" Provided Financial Support
"The Belt and Road", "B&R" for short, an abbreviation of silk road economic belt and 21
st
marine silk road, is the great action launched by China in the new era and is the important platform for promoting international cooperation and mutual benefit and win-win result, injecting active energy of " jointly commerce, construction and share", not only giving the Chinese enterprises policy support, but also giving the finance support to countries along "B&R", especially the inland areas,
they can get finance loans from Chinese banks for building their projects
.
ABC Machinery is a professional enterprise manufacturing biomass pelleting equipment. Since the founding in 2004.
It has been researching and developing the green energy equipment manufacturing, providing professional biomass pellet making equipment to our client from all over the world. Years of experience in international market of biomass pelleting equipment industry brings us trusted brand image and outstanding brand status in the international market, thus becoming the preferred choice for more and more clients.
With the development of economic globalization, international commerce cooperation has been developing closer and closer, ABC Machinery is taking an active way in opening up overseas market as well. In recent years, thanks to the belt and road initiative launched by Chinese government.
Chinese enterprises have more and more cooperation with the countries along "The Belt and Road",
ABC Machinery also quicken our pace in cooperation with the countries along "B&R", providing our professional biomass pellet making equipments and perfect service, helping to realize mutual benefit and win-win result.
If you have determination to join the pace of "The Belt and Road" and get more information about biomass pelleting equipments, please contact us!