ABC Machinery is Exhibited in the 119th Canton Fair
The 119th China import and export fair was held in Guangzhou city, China. ABC Machinery as an exhibiting company took part in this canton fair from April 15-April 19, 2016.
You can contact us through the following ways:
Booth:
8.0A05
Venue:
China import and export fair complex
(No.380, Yuejiang Zhou Road, Guangzhou, China)
The above contacting ways are only effective during the canton fair.
The information below is long-term effective.
Contacts:
Grace Ma
Phone:
+86 13703462277
Email:
Gm@Gcmec.Com
Skype
: agitcgrace
Our main exhibition products are
pellet machine
and
briquetting machine
. And our products attracted many customers to visit. They constantly raised a lot of questions, and our staff patiently answered them one by one. Due to the high quality of GEMCO pellet mill and briquette machine, we successfully signed the order on the first day. Don't be confused, GEMCO is one of the members of ABC Machinery, and the order is signed with GEMCO. What you should know is that both of them are OK.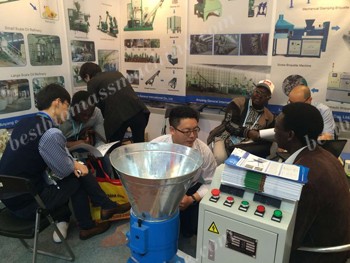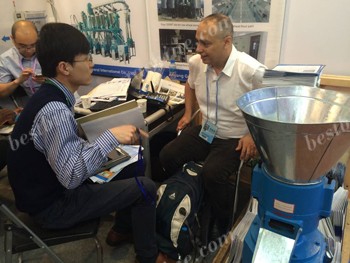 We take part in each canton fair. If we miss the chance to meet you, we will bring our products on the Autumn canton fair waiting for your visiting. The specific exhibition information will be exposed on our website one month in advance. We are looking forward to meeting with you.
If you want to have a high quality pellet making machine or briquette machine, please contact us. We will supply you with our best service and products.