Charcoal Making Equipment for Sale
At present, the use of charcoal is widely used in different areas, such as used to make
barbecue carbon, hookah and activated carbon, etc.
This is why
charcoal making equipment
becomes more and more popular in domestic and foreign markets.
GEMCO charcoal making equipment
can be used to carbonize biomass (wood, sawdust, coconut shell, rice husk, palm shells, etc.), sludge and municipal solid waste. In most cases, the intention of carbonizing biomass and waste sludge is to get charcoal fuel; But carbonization of municipal solid waste is mostly to reduce the amount of garbage.
What is charcoal making equipment?
Charcoal making equipment refers to turning biomass waste materials into charcoal powder through a series of carbonization process, so it can be also called biomass carbonization plant. The charcoal making equipment adopts famous carbonization technology, which can reduce 95% combustible waste. So it can not only protect the environment and reduce the energy consumption, but also can increase profits.

The process of making charcoal.
According to the carbonization requirement, the moisture of raw materials is about 15% and the size can not be larger than 50mm. If the raw materials can not meet the carbonization requirements, you may need to equip a dryer and crusher with the charcoal making equipment to improve the working efficiency.
Place materials into the charcoal making equipment in the absence of oxygen under the conditions of smoldering, or under the absence of oxygen conditions dry distillation. High temperature carbonization.
Carbonization process generate combustible gas contains sulfur components, so the charcoal making equipment equipped with spray dedusting system to remove the harmful contents. And then the combustible gas will be condensed to tar and wood vinegar respectively by condenser system. Because of the high burning value, the combustible gas is recycled as fuel for heating the furnace and dryer replacing traditional fuel, which can reduce fuel cost greatly.
The charcoal generated by the charcoal production equipment will be cooled by cooling system, and the charcoal's temperature will be reduced to 30℃. Then the charcoal will be collected directly and safely.
After carbonization you can get the powdered or lumpy products. The last thing you should do is processing them into briquettes. Powdery products can be directly put into briquette machine, and the lumpy products should be made into powdery through crushing machine.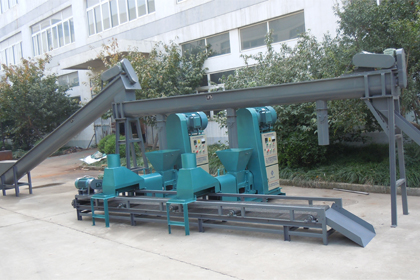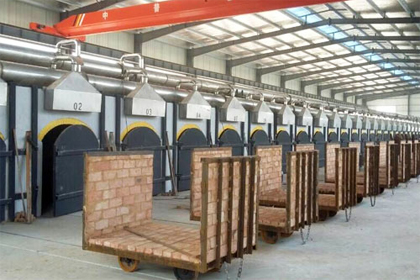 Charcoal Making Equipment and Carbonization
GEMCO has manufactured charcoal making equipment for many years, and
we have possessed the most professional team and advanced technology.
Besides, our products are both environmental protecting and economy. We put the product quality at the first place all the time, and charcoal making machine price is quite reasonable compared to other equipment. Owing high-quality products and excellent service, we have won a good reputation at home and abroad. More and more customers are coming to visit GEMCO and purchase the charcoal making equipment.