Egypt Customer Visit GEMCO Small Pellet Press Factory
The
Egyptian customer
would like to invest the granulator industry, and firstly he wants to buy several
small pellet press
. Through communicating to our salesman, the client decided to come to our pellet press factory for field visit so that he could decide the types of the small pellet press he want to buy.
On 4th Apr. 2018, the Egyptian customer came to our pellet press factory for field visit of the samll pellet press
. Our salesman showed him around the manufacturing district of the factory, the finished pellet presses, small scale pellet production line and the relative devices, cooling machine and crushing machine etc. The technicians in the factory answered some questions from the customer, the customer was satisfied with our small pellet press, and his confidence in investing the granulator industry has been strengthened.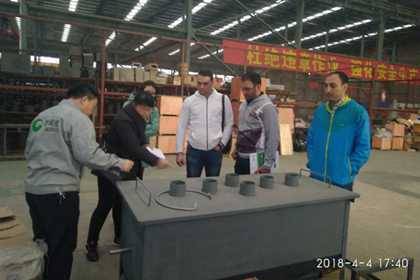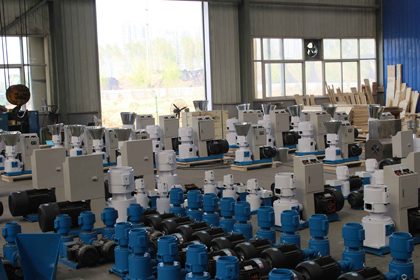 T

he first

picture
is introducing the cooling machine to the client.
The second picture
is various types of small pellet press.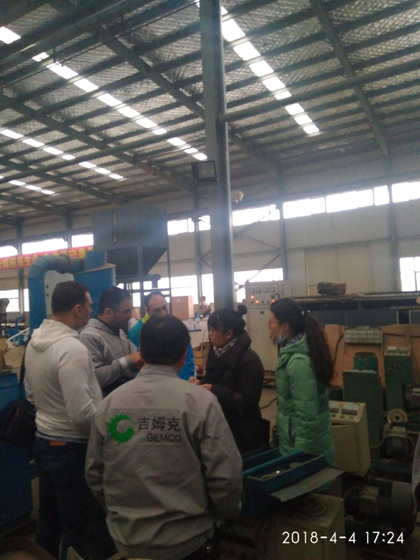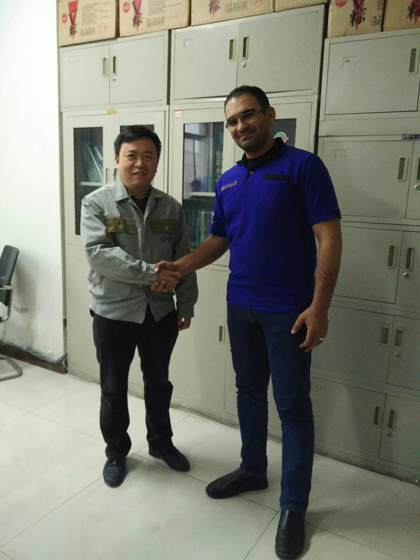 The third picture
:
The customer is asking the questions about the small pellet press.
The fourth picture
: The customer is taking group photo with the factory director and the technicians.
GEMCO has been engaged in pellet press industry for over 20 years, and according to the market condition, the small pellet press manufactured by our factory has been innovated in the side of raw material situation. For different requires from the customers, we have launched different products, pellet press with different production powers.
If you are interested in the granulator industry too, welcome to GEMCO pellet mill factory for field visit.