Find Low-Cost Pellet Machine with High Quality in GEMCO
If you want to produce pellets by your own, the invest funds may be one of your main considerations.
Low-cost pellet machine
is what every one wants.
Focus the following considerations before you invest:
1.Quality comes the first. Quality of machine is the core consideration of pellet production. At least, you need to choose pellet machinery with a
CE certify
.
2. Cost is one of the decisive factors. Ideal situation would be buying low cost pellet machine from the manufacturers or suppliers. Here are some situations you should pay attention, the proper pellet mill does not mean the best choice. Other words, you should choose a pellet machine after considering your budget, the capacity for large, medium and
small scale pellets production
, pellet application ( for business or self use, for boiler or stoves, for feed or fuel, etc,), power condition (diesel, electricity, gasoline, etc) and serving life, etc..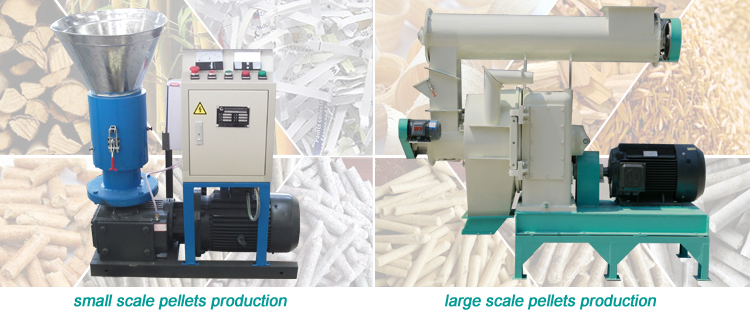 3. Pellet machine operation and utilization affect the purchasing of pellet machine. If the machine is too complicated to be operated, it may cause extra expense, such as potential cost of machinery maintenance and cost for operator training.
4. After sale service and spare part supply are also important for choosing pellet machine manufactures and suppler. It's better to choose pellet machine from manufacturers or supplier who could provide satisfactory after sale service and consistent spare part supply.
Consider all the above factors and compare prices, then choose the low-cost pellet machine will be the perfect.
What if you can get high pellet quality with low investment that would be wonderful. GEMCO is well known from 1990s for its wide product range: flat die pellet machine and ring die pellet machine include small pellet mill, mobile pellet mill, large wood pellet turnkey project. They are all low-cost pellet machine with high quality production.
Flat Die Pellet Machie
1. Wide range of processing, regardless of the miscellaneous wood, pine, bamboo sawdust, peanut shell, rice husk, straw and so now we can find the biomass raw materials, can make particles without any additives.
2. The transmission adopts multi-stage gear drive, the gear adopts high quality alloy steel, the surface carburizing quenching treatment, after grinding, fine processing, smooth transmission, low noise, bearing capacity, temperature rise slow, long life.
3. Spindle, roller shaft, spindle bearings, roller bearings are all increased, and can withstand more than doubled the original load.

4. The use of large diameter roller, large output, high granulation rate, uniform pellets, high pellet strength.
5. By changing the arrangement of the flat die holes, the contact area between the flat die and the pressing roller is increased, which can greatly reduce the wear rate of the flat die and increase the life of the flat die (this has been applied for patent)
6. All bearings are sealed structure, effectively prevent dust from entering, improve the working environment of the bearing, extend the life of bearing.
7. The shell is made of steel, and the strength and toughness of the shell are greatly enhanced, and the shell fracture can not occur.
GEMCO professionally deal with pellet mill, and other relevant equipments over ten years.
Our products have obtained the relevant CE certificates.
Choose us is to choose low-cost pellet machine.