GEMCO Pellet Machine Price
Recently, with the development of the new energy, bio-fuel pellet, startup business for bio-fuel pellet has been the first choice of the investors. What's the pellet machine price? how much is a piece of pellet machine? The clients always ask these two questions. Now let's go to know more about GEMCO pellet machine price.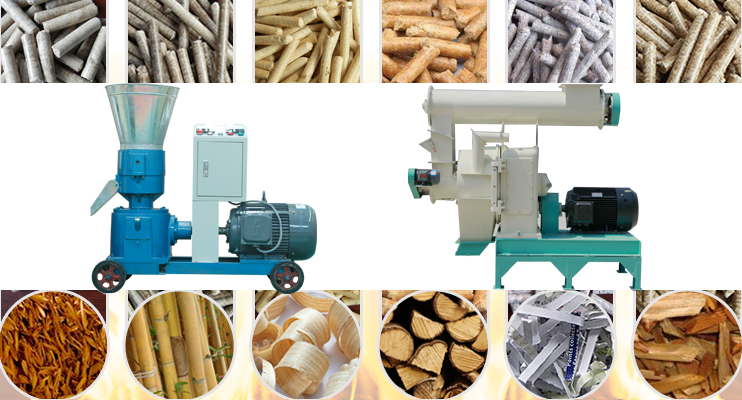 (
Flat Die and Ring Die Pellet Machine
)
GEMCO has more than 20 years of history and experience in pellet machine industry. The pellet equipment is constantly updated. Now the biomass pellet machine produced in our factory is divided into flat-die pellet mill and roller-die pellet mill. For different pellet usages and outputs of different clients, these following types of pellet mills will be introduced.
Flat die pellet machine and ring die pellet machine are the mainstream pellet machines in the market. They have different prices
.
ZLSP-D type and ZLSP-R type flat-die pellet mills
. Each type has 4 kinds of power, electric drive, diesel engine drive, gasoline engine drive and PTO drive. The price of the flat-die pellet mill is in range of 20 thousand Yuan to 55thousand Yuan. With the advantages of low consumption, big mobility, flat-die pellet mill applies to homemade workshop, farm, etc. and its disadvantage is low output (200kilograms to 800 kilograms per hour), which decides the lower price.
BPM250/ BPM350/ BPM420/ BPM510 type ring die pellet machine
is more expensive than the flat-die pellet mill. The price is in range of 70 thousand Yuan to 120 thousand Yuan, with the feature of high output (500 kilograms to 3000kilograms per hour). Conserving the energy and protecting the environment, the roller pellet mill applies to enterprise development and the biomass pellet product line for general users.
Through the introduction below, presumably you have known something about the pellet machine price and how much a piece of biomass pellet mill. For more information about the pellet mill parameters and the biomass pellet plant price, please contact us, we will serve you for the most favorable price and the best technical support.