Indian Customer Ordered 10 ZLSP150B Mini Pellet Machine
At 8 o'clock p.m. of 2
nd
May this year, three Indian customers arrived in high-speed rail station of Anyang east, Henan, our business manager Yuan received them with salesman. Before, this Indian customer has been met at the Spring Canton Fair where he has shown very keen interests in our
mini pellet machine
and decided to choose a proper time for
visiting GEMCO mini pellet machine factory
. The customer is a trader, who has been cooperating with induction cooker manufacturer of Guangzhou before, and recently has seen the bright prospect of mini pellet machine in India market. Therefore, he wants to involve in the trade of pellet machine industry now. They prepare to use the pellet machine for making feed pellet, with bringing the raw material for testing.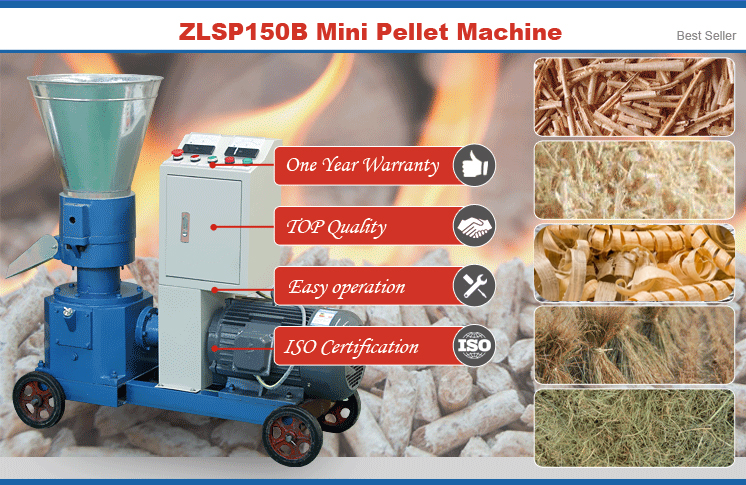 (Customer ordered
ZLSP150B Mini Pellet Machine
type)
On the morning of 3
rd
May, the customer and our business receptionist came to GEMCO factory together for inspecting the testing condition of mini pellet machine. The raw material brought by the customer is mixed material of corn powder, dregs of sorghum and peanut cake, used for making feed pellet. According to the raw material and the requirement of the customer for capacity of single machine, we use ZLSP150B mini pellet machine for testing, showing a very good result. Also the Indian customer who is in charge in technology took part in installing and taking down the roller and the die, turning on the pellet machine. Later, the customer asked some details about the mini pellet machine and got patient answers in the GEMCO workshop. The customers were satisfied with the testing result and our service. The whole morning testing went well and the details finalization of the collaboration are processed in afternoon.
After the negotiation in the afternoon,
the customer signed the contract of 10 mini pellet machine with prepaying $1,700 in cash
, and the residual balance has been sent by telegraphic transfer before delivery. Besides, the customer said that they has been made relative advertise about our pellet machine in the local newspaper by referring to the brochure that we gave in the Spring Canton Fair. Meanwhile the two sides also reach a agreement on future corporation. If the testing order reflect well in the market, after two month, they will have an order of 40 feet container every month.
These are three very gentle Indian customers: sincere, friendly, family-oriented. At the negotiation table, they are serious, earnest, meticulous; at the dinner table, they talked cheerfully and humorously. On the morning of 4
th
May, they have stepped on the returning train to Guangzhou. We wish these three Indian friends have a enjoyable trip in China and we are looking forward to their deeper and wider long cooperation with our company.