Sawdust Pellet Press Turn Sawdust into Efficient Fuel
Sawdust pellet press
is biomass fuel equipment which can process eucalyptus, birch, poplar, fruit and crop straw, bamboo chips into pellet. Sawdust pellet press effectively solve the coarse fiber difficult to pelletize. Sawdust pellets can be used in fireplaces, boilers, and biomass power plants. It is also the ideal fuel for barbecue.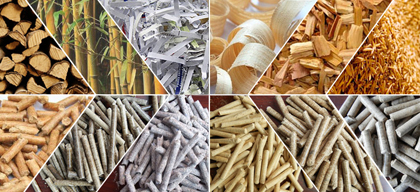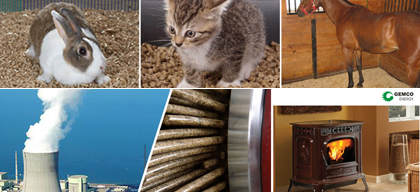 How to make pellet by sawdust pellet press?
The main operations involved in the production of sawdust pellet press are: raw materials preparation, primary crushing, fine crushing, drying, pellet making and packaging(optional).
Firstly, adjust the material moisture content. The original moisture content of material is different. If the moisture is too high, this means that its moisture content should be reduced to 10%-15%. If the material moisture content is too low, need to increase the material moisture
content to 10%-15%.
Charge the materials into place where they are ready for further processing. And then crushed the raw material into sawdust or bran shape processed by crusher. Put the powdery material into sawdust pellet press you will get the high efficient clean energy.
Processed pellets can be machine cooling or also can be a natural cooling. Package the pellets and send them to finished products storehouse, or directly transport the pellets into a storage silo.
The advantages of flat die sawdust pellet press.
1.Wide range of processing, regardless of the miscellaneous wood, pine, bamboo sawdust, peanut shell, rice husk, straw and so now we can find the biomass raw materials, can make particles without any additives.
2.The transmission adopts multi-stage gear drive, the gear adopts high quality alloy steel, the surface carburizing quenching treatment, after grinding, fine processing, smooth transmission, low noise, bearing capacity, temperature rise slow, long life.
3.Spindle, roller shaft, spindle bearings, roller bearings are all increased, and can withstand more than doubled the original load. The use of large diameter roller, large output, high granulation rate, uniform pellets, high pellet strength.
4.By changing the arrangement of the flat die holes, the contact area between the flat die and the pressing roller is increased, which can greatly reduce the wear rate of the flat die and increase the life of the flat die (this has been applied for patent).