1-1.2T/H Sawdust Pellet Line in Italy
The
1-1.2t/h sawdust pellet line
is located in Italy. This pellet production line uses pine, spruse, and the mixture of douglas fir and beech as the raw materials. The yield of this sawdust pellet plant is 1-1.2t/h.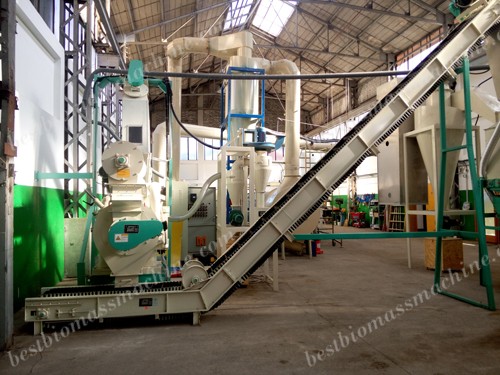 The main procedure of sawdust pellet production line: drying, pelletizing, cooling
Pellet Making Process:
The wood logs firstly are cut into 1 meter of length, after being removed the peel by peeling machine, the wood logs are carried to the splitter by labor or the claw machine.
The splitter splits the logs into the sizes that is suitable for the chipper, then the chipper begins to work.
The chips are ground by the grinder, like hammer mill.
The ground materials are conveyed to the dryer by the draught fan.
The dried materials are waiting to be pelletized in the pelletizing chamber.
The pellet mill begins to make pellets.
The pellets are sent to the cooling machine by belt conveyor to be cooled.
The cooled pellet products are lifted to the pellet stock bin by elevator.
There are two outlets under the pellet stock bin, one is automatic packing machine. The pellets packaged by the automatic packing machine will be sealed by the heat sealing machine. The other is discharging outlet of tons of package.
Highlights of Sawdust Pellet Line:
The drying drum and feeding are both controlled by digital frequency conversion.
The feeding of pellet mill is also controlled by digital frequency conversion.
The drying stove adopts recycle feeding, which greatly reduces the manual operation.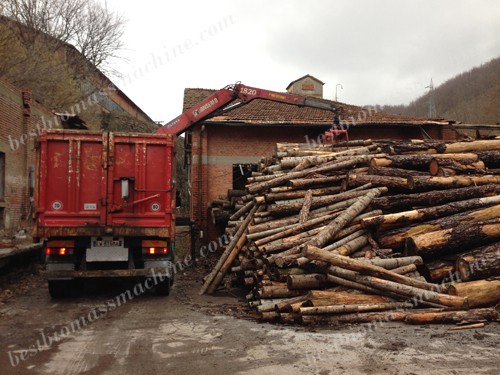 Material:Pine, Spruce, Beech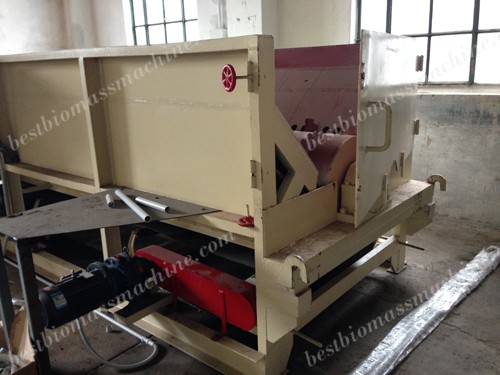 Log Splitter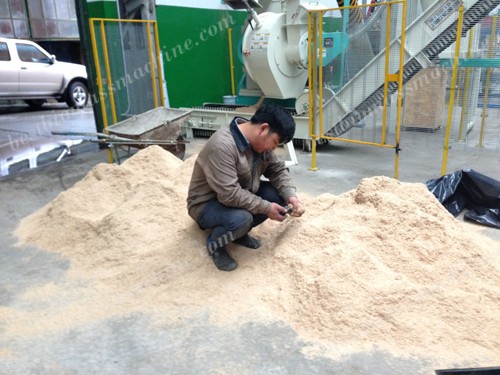 Sawdust Waiting for Pelletizing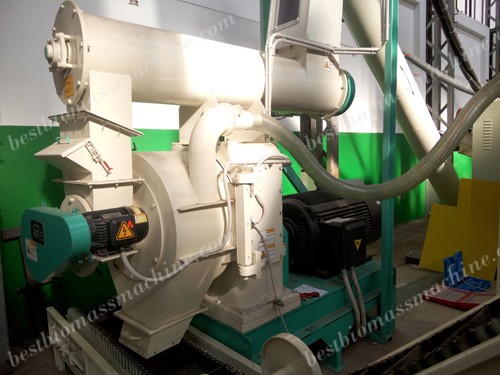 BPM420 Sawdust Pellet Machine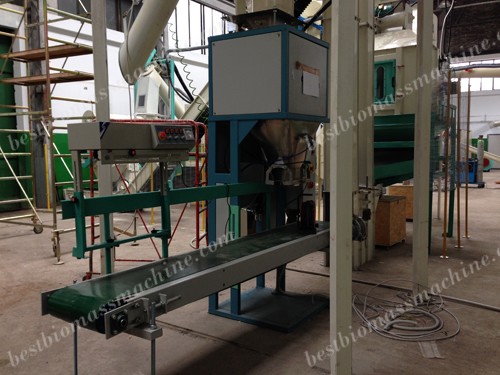 Pellet Packing Machine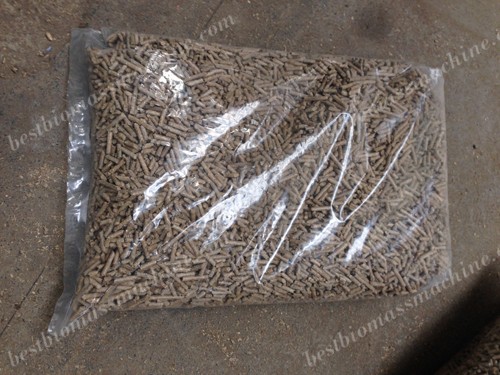 Packing Pellets