2-3Ton Wood Pellet Production Line in Israel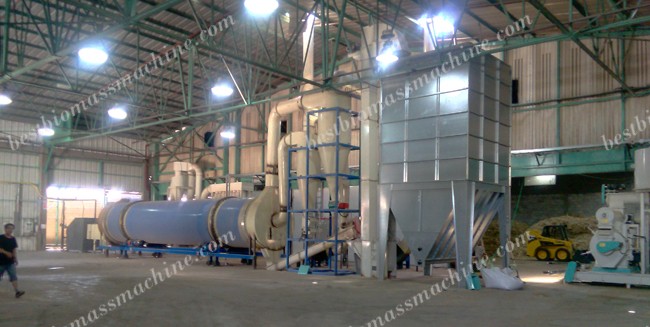 wood pellet production line
Raw materials: the local wood, wood shavings and pine in Israel.
Device layout: two BPM508 ring die wood pellet machines.
Production: 2-3T/H.
Wood Pellet Production Line Process Flow
We offer two sets
BPM508 ring die wood pellet machine
to meet the production 2 tons per hour.
According to materials provided by the customer. After throughing the wood chipper, the small chips are transported to the hammer mill then into the drum drier. Some wet wood shavings are transported to the drum drier then into the dry bin, and these raw materials through screw belts into the wood pellet mill. Through the wood pellet machine ,the raw materials become pellet. These wood pellets are transported to the coller then into the finished pellet silo. At last, these pellets is packed by small bag.
Special Process of this Wood Pellet Production Line
The wood pellet production line used in dry silos, dry silo can be used to store the material out of drum drier, so the material can be stored, and provide adequate raw materials for the smooth progress of the back section, and so then you can use less manpower to meet the entire wood pellet line of production. Three cylinder drum, compared with the single cylinder roller, require the same output volume is small, the stove to provide sufficient heat utilization, better meet customer requirements.
More pellet plant info
click here
.
Hpotos of Installation in Israel

materials for wood pellet production line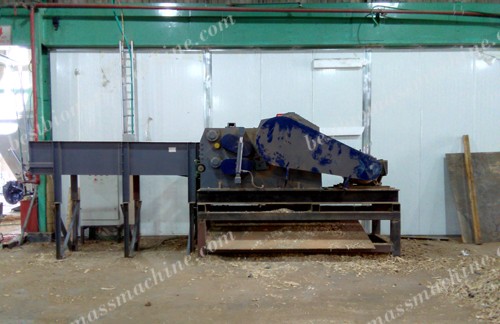 wood chiper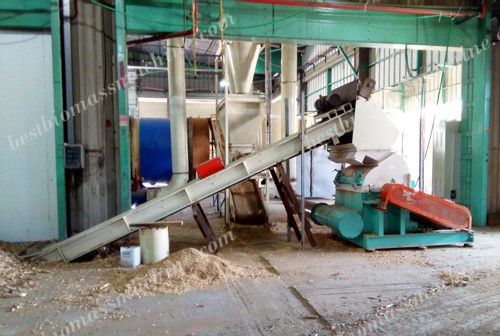 hammer mill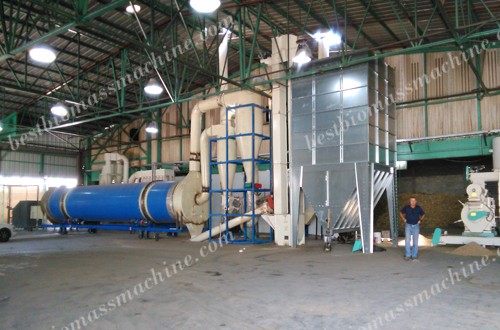 drum drying machine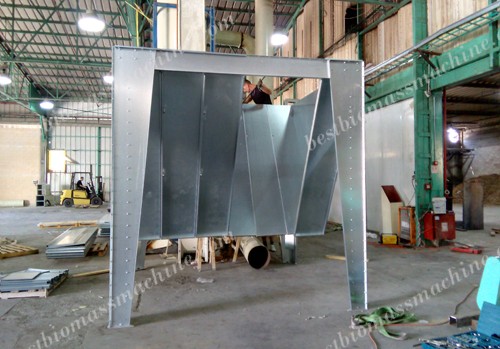 silo for drying material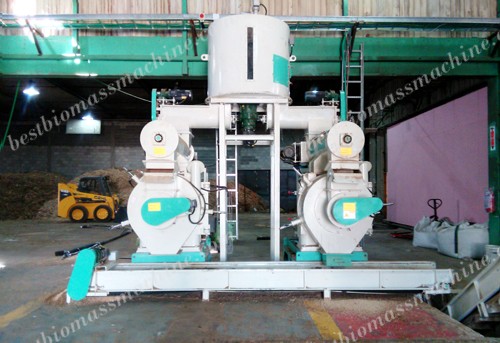 wood pellet mills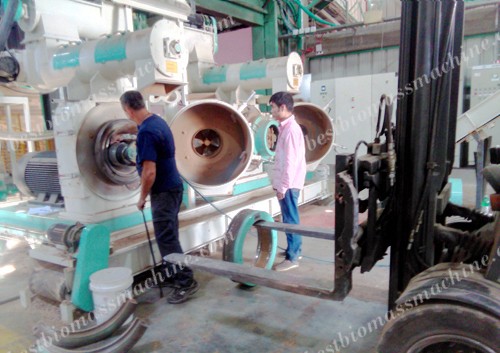 erection ring die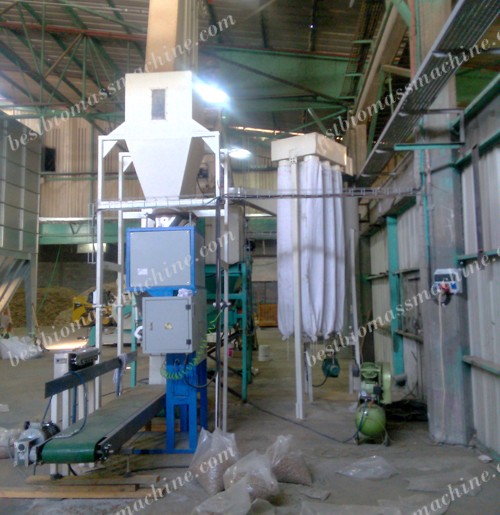 packing machine