2T/H Wood Briquetting Plant
We have built a 2t/h wood briquetting plant in Canada for our customer. The customer has his own sawdust plant, so there will be a lot of sawdust that is produced every day. Before building your own briquetting plant, you should do the investment of the market carefully. This briquetting plant in Canada is a production line with the yield of 2t/h, and the briquettes diameter is 70mm.
According to the conditions like plant, power, raw materials of customer, we design a pellet production line for our customer as below: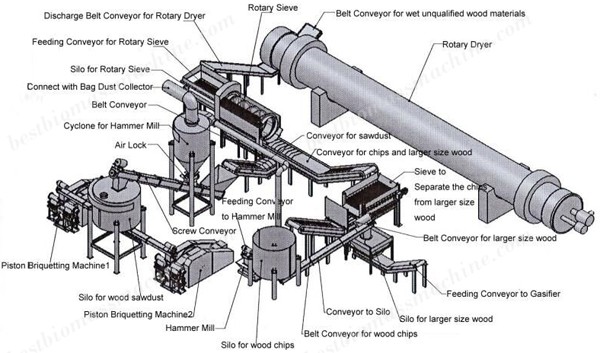 Raw Materials of Wood Briquetting Plant:
The wastes from the sawdust plant, wood shavings, sawdust, etc.
Processing Procedures of Wood Briquetting Plant:
The mixtures of chips and part of sawdust are dried by the rotary dryer.
Going through the rotary sieve, sawdust is leaked from the bottom of the sieve and is sent to the silo by the conveyor. The chips are sorted out from the rotary sieve to the classifying sieve.
The little wood particle is ground into wood sawdust by the hammer mill.
The ground materials are sent to the hopper by the conveyor waiting to be pelletized.
Two GC-MBP-1000 briquetting machines make sawdust briquettes together.
Main Equipments of Wood Briquetting Plant :
Hammer mill
Rotary dryer
Classifying sieve
Screw conveyor
Belt conveyor
Briquetting machine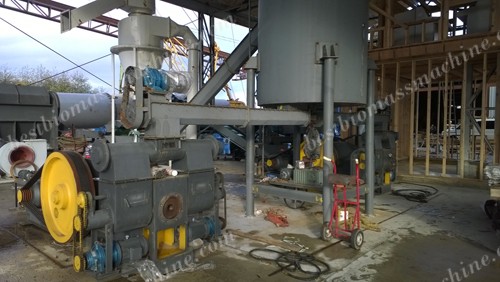 In construction, the whole composition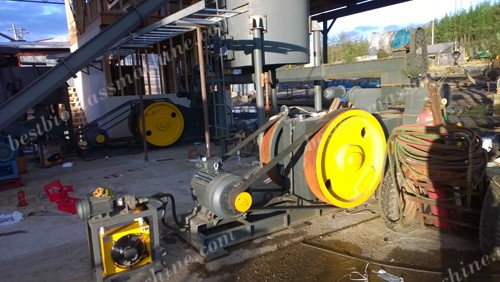 Two Machines in Parallel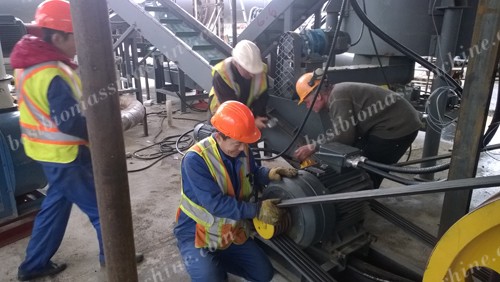 Work together with customers, guide the customers to know the equipment