Briquetting Plant Cost With High Quality
Briquetting machine is now widely applied in different areas because of the broad applications of briquettes, as well as the promising future of briquetting industry. As long as you have regular supply of raw materials, you are able to produce briquettes with briquetting machine. If you want to set up one, briquetting plant cost will be one of your most concerned problems.
Briquetting plants are designed for the manufacture of briquettes, solid fuel, from industrial, agriculture, forestry wastes biomass and some natural energy such as wood and coal. The briquette technology uses high mechanical pressure with no binders and chemicals applied.
Now let's take a look at the briquetting process.
Simply said, in general, it can be divided into five steps:
Raw material --
hammer mill
--
dryer machine
–
briquette machine
-- briquettes
Note:
Sometimes, there is no need to use hammer mill or dryer for some raw material.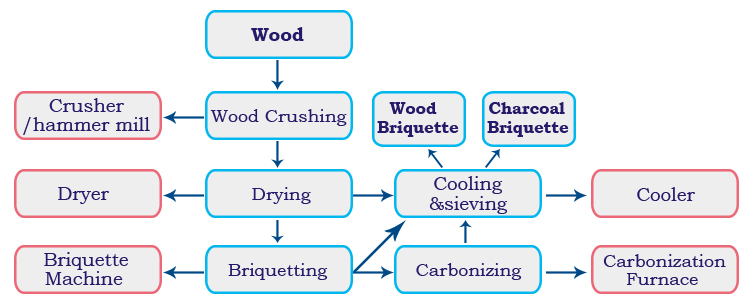 In fact, the briquetting machine price is determined by both the user and the manufacturer.
How to determines the briquetting plant cost:
The investing into briquetting machine plant depends on the actual situation of those investors.
First of all, different raw materials need different briquette machine. Biomass briquettes, coal briquettes and wood briquettes match different production units. The briquetting plant consists of several units, each of which is has different type. The key is that each type of briquette device is used to handle different raw materials.
Second of all, briquetting plant cost based on your requirement of the type of production. Charcoal briquettes have a hollow inside, which require carbonation process. We also have solid briquettes that can be used immediately. Charcoal briquettes need to be processed by carbonized cells.
More importantly, different raw materials require different processing conditions. If your raw materials are just suit for pelletizing, there is no need drying, crushing, then you may save a lot of investment.
In short, the briquetting plant construction costs include several factors. Which includes different types of raw materials (its size, moisture content, etc.). It has an impact on the price of raw materials and the type of equipment required. In addition, other factors should be taken into account, such as process flow, production requirement, labor cost, maintenance and transportation.
The production cost will determine the briquetting machine prices. The better materials the manufacturer adopts, the higher quality briquetting machines have, and the higher price they will be.
The standard for high quality briquetting machines
As a leading manufacturer in China, GEMCO adopts high quality raw materials for manufacturing the briquetting machines.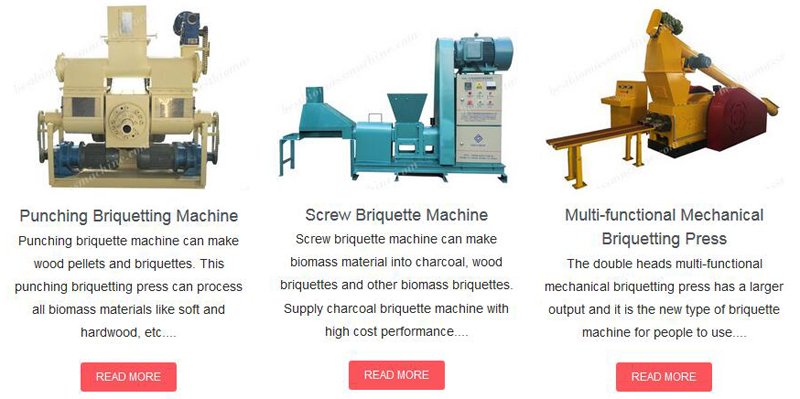 All parts of the briquette machine are made from high quality raw materials and processed by advanced processing equipments to have longer service life compared to those made by other factories. Also, the newest model hydraulic briquette machine is applied with automatic alarming system and visual PLC system to be easier to control and operate.
For people who want to invest into briquetting plant, the price is just one of the factors you shall consider. What are more important are the machine performance and the cost-effectiveness. So you can choose several suppliers to compare before purchasing. After all, we hope every investor find their satisfactory briquetting machines.