CE Proved Hay Pellet Mill with High Performance for Sale
Hay pellet mill is used to process the hay into biomass pellets. The hay could be dry grass, dry straw, etc. Usually speaking, the hay can be eaten by the livestock as feed, but what they eat takes a few part of the hay while the left hay becomes waste. Recent years, because of the development of the new energy, the raw materials scope is broaden continuously. While hay's production is large and they will be produced endlessly, so taking hay as the raw materials of biomass pellets is a good method.

Advantages of Hay Pellets:
Taking small space, and easy to store and transport;
High burning efficiency and high caloric value;
The raw materials are easy to collect and it has extensive resource;
Hay pellets are used widely, like burning in the fireplace for house heating, cooking , etc;
Hay pellet is the substitute of the fossil fuels, and they won't cause environmental pollution, besides, the ash content is less.
The above advantages are parts of hay pellets, there are many other features waiting your to research.
All the above advantages comes from the machine,
hay pellet mill
. There are many types of hay pellet mills, here, we will share two kinds of hay pellet mills for you to know. Those two hay pellet mills are electric hay pellet mill and diesel engine pellet mill.
Electric Hay Pellet Mill:
This machine's main power is electricity, so if you want to use this machine, it should be convenient for you to connect electricity. Electric hay pellet mill is one type of flat die pellet mills, its main parts are flat die and roller. The new type hay pellet mill of our company uses a cover outside the engine body, which is more safer for the operator.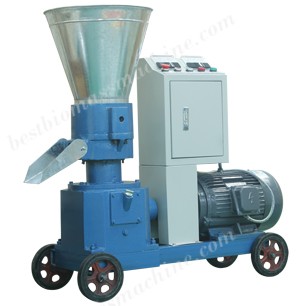 Diesel Engine Hay Pellet Mill:
This type of machine is also one type of flat die pellet mills, its main power is diesel, which decides that it can be used anywhere, so it is convenient to use. Small volume of the machine is suitable for the household use like small farm and so on.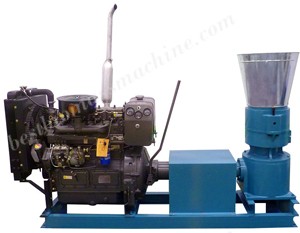 The above hay pellet mills are approved by
CE and ISO9000 certificates
, and the quality is guaranteed. the machines have the advantages of high yield, low energy consumption, long service life time. If you like the hay pellet mill machine, don't hesitate to purchase them, they are looking forward to your coming.