How to Control the Pellet Mill Cost
Pellet mill is also named, pellet press, pellet mill machine, and pellet machine, etc.
It can produce many kinds of products, such as biomass fuel pellets, feed pellets, plastic pellets, etc.
Today, we are going to talk about the biomass pellet mill. Biomass pellet mill can be divided into small pellet mill and large pellet mill from the aspect of size.
Small pellet mill also named
flat die pellet mill
can be divided into electric pellet mill, diesel engine pellet mill, gasoline pellet mill and PTO pellet mill from the aspect of power.
While large pellet mill also named as ring die pellet mill can be divided into vertical ring die pellet mill and horizontal ring die pellet mill. They can process many kinds of raw materials like wood sawdust, shavings, rice husk, peanut shells, stalks, palm kernel shells, etc. Those raw materials are renewable and the quantity is large.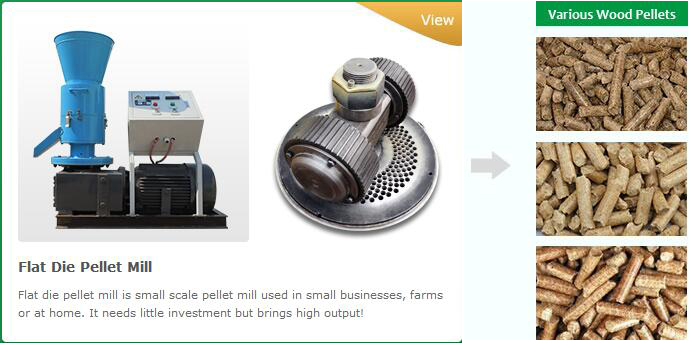 How to Buy A Pellet Mill With The Lowest Cost
Firstly, different type of pellet mills have different prices, so when you decided to buy a pellet mill, you should know what type of pellet mill you want and how big the scale is. Then you can have an initial budget. Next, you should decide the situation of the raw materials, and make sure whether the raw materials need to be handled in advance. If the situation is proper to sent into the pellet mill, you won't need to buy the auxiliary machines like chipper, dryer, etc. That choice is for the single machine production. If the users want to produce pellets in large scale, it is better to build the pellet mill plant. Then you can purchase pellet mills. You can contrast several companies, and compare which pellet mill with the same yield has higher performance and lowest price. At the same time, you should choose a manufacturer in good faith, because a manufacturer with good reputation won't sell poor quality of machines.
Tips for The Customers in Pellet Mill Choosing
You should pay attention to the machine materials, for the machine adopting good materials has long service life time.
Pellet mill cost is important, but you can not put all attentions on the pellet mill cost, and there are other factors that you should pay attention to, like yield, service life time, manufacturing technology, etc.
You can learn more experiences from other pellets manufacturers, and judge which pellet mill is better.
The pellet mill cost sometimes decides the pellet production scale, but it can not decide the pellet mill quality, for different pellet mills with different yields can be also made by the high quality of materials. If you want to save the pellet mill cost, you can contact with us, we will customize the proper pellet mill for you and we will also help you to draw up a budget. We will try to control the pellet mill cost for you. You can contact us through filling in the following chart, we will reply on you at 24 hours. Waiting for your cooperation with us!