Peanut Shell Pellet Mill Makes Wastes into Treasure
Peanut shell is the common thing in China rural areas. Most of people take them as rubbish to handle or burn them even throw directly. It is a waste not to make full use of the peanut shells.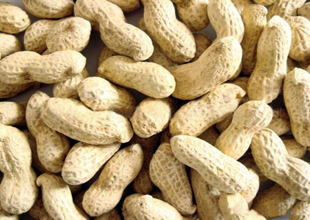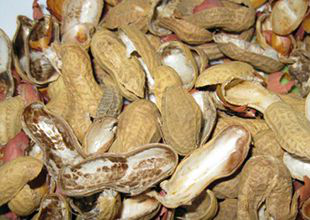 So it is necessary to solve the problem, but what should we to do? That is to use peanut shell pellet mill to turn waste into treasure. These peanut shells are processed into pellet fuels. And that is a wonderful process. Now let's see how the peanut shells becomes peanut shell pellet fuels.
Peanut shells processing procedures
Usually, the peanut shell should be ground into tiny pieces so as to go into the pellet mill die holes.
Then you should pay attention to the moisture content in the peanut shells. Generally speaking, you should dry the peanut shells by a drying machine to the proper moisture content which meets the processing requirement of peanut shell pellet mill.
The next is the most important step --- pelletizing. In this step, you need use the peanut shell pellet mill. Whether the pellets are formed or not, the peanut shell pellet mill plays an important role. There are several factors to affect the pellets forming including compression ratio, the clearance between the roller and die, temperature, pressure, etc. So a good peanut shell pellet is so important.
After the pellets coming out of the peanut shell pellet mill, you can decide whether you should use the cooling machine and packing machine or not according to your production scale and the pellets usages.
Parameters of Peanut Shell Pellet Mill
Our company supply two kind of peanut shell pellet mills,
flat die pellet mill
and
ring die pellet mill
. Both of them have their different types. The following gives the parameters of two types of flat die pellet mill:
Electric type:
Model number
Power (kw)
Output (kg/h)
N.W/G.W(kg)
Package size(mm)
ZLSP150B
3phase,5.5
50-100
95/100
800*450*700
ZLSP200B
3phase,7.5
80-120
200/230
1050*480*930
ZLSP230B
3phase,11
120-200
290/320
1180*540*1000
ZLSP260B
3phase,15
160-250
320/360
1240*540*950
ZLSP300B
3phase,22
250-400
350/380
1300*560*1100
Diesel type:
Model number
Power (kw)
Output (kg/h)
N.W/G.W(kg)
Package size(mm)
ZLSP150A
10
50-100
180/220
1000*500*750
ZLSP200A
15
80-120
210/240
1460*750*900
ZLSP230A
22
120-200
280/310
1560*850*1000
ZLSP260A
33
160-250
330/360
1200*500*1070
ZLSP300A
41
250-400
410/450
1220*600*1100
There are many other types of peanut shell pellet mills, if you want to know more, you can contact us.
From the chart, we can know that, different powers have different capacities. Usually speaking, the large capacity pellet mill is suitable for large production line, while the small peanut shell pellet mill is often used for household.
Our company not only supply the peanut pellet mill, auxiliary devices are also in within the scope of business like splitter, crusher/hammer mill, elevator, belt conveyor, drying machine, cooling machine, packing machine, etc. Those devices are to assist the pellet mill to produce pellets more easily and quickly. If you want to have the peanut shell pellet mill even the auxiliary devices, contact us, we will give the best service.