Substantial And Practical Straw Pellet Mill/Straw Pellet Mill Plant
Do you know what is a straw pellet mill? Do you want to build your own straw pellet mill? And are you afraid of starting your own pellets business? All those problems are not problems. Because we will assist you to complete your dream and your business.
Straw Pellet Mill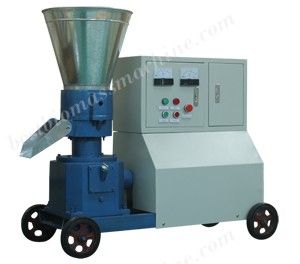 A lot of people what to build their own straw pellet mill, but they don't know exactly about the straw pellet mill, then what should we master before starting our own straw pellet mill or straw pellet mill plant?
Roller&Die
Those two parts are very important for the whole machine, for they directly contact the raw materials. If they are not durable or their surfaces are not smooth, the pellets will be in a poor quality. Usually, the roller and die adopt stainless steel, which is corrosion-resisting and wear-resisting. Besides, you should check whether the die holes are uniform, for the fine workmanship shows the manufacturer's attitude, and the degree of specialization.
Bearing
The main function of the bearing is to support the machine rotator, and decrease the friction coefficient of the mechanical load during the transmission process. So the bearing is also important to the straw pellet mill. A good bearing can increase the transmission speed and increase the production rate.
Cutter
The function of the cutter is to make the pellet rods into small pellets with specified length. So the cutter must be sharp enough to cut the pellet rod directly. And the cutter is one part to contact with the materials, so the material of the cutter must be durable enough too.

How to build a straw pellet mill
For the skillful person, to starting a straw pellet mill business is a piece of cake, but for the newcomer, it is a kind of difficult. For the newcomer, they can reference other pellet producers or ask the straw pellet mill manufacturer to help them to make a plan. But they must find a trustful manufacturer. If you want to build a straw pellet mill plant, what you should consider will be more. There are other
auxiliary machines
that should be considered carefully. And you should choose a good place to hold all the machines including raw materials and final products.
After mastering the above information, are you still worried about building straw pellet mill? Don't worry, ABC Machinery provides you with the superior service, for we have been in this area for more than ten years, we got CE and ISO9000 certificates, which is a great affirmation to our product. Besides, our company has 8 patents, so the customer won't need to suspect us, we are the professional team and we will give you the best machine with the reasonable price. Contact us by filling in the following chart. We are waiting for your visit.