Homemade Briquette Machine Making Fuel Briquettes with Low Price
As the main equipment for briquettes production,
homemade briquette machine
processes solid fuel briquettes with carbonaceous wood materials like wood chips and shavings, rice husk, peanut shell and plant straw, under the high temperature and pressure.

Homemade briquette machine especially manufactured for
home use or farms
is always designed with small size and simple structure, suitable for the users who put the raw materials into the briquette machine directly. For the users who have large demand or whose raw material needs to pre-processing, we equip the specialized
industrial briquette machine
and the matched devices including crushing, drying etc. (click here to know more about
industrial briquette machine
and the
industrial briquette machine production line
)
When Should We Use the Homemade Briquette Machine?
The main raw materials used for the home use briquette machine is the biomass residue materials filled with lignin, such as, sawdust, straws, wood chips and shavings etc. The granular (less than 5mm long, less than 3 mm diameter long) materials moisture content has a strict requirement: the bamboo, fruit shells, straws (except of rice husk, wheat straw) with moisture content less than 12%, without adding any adhesive, through high temperature, high pressure processing, the finished briquettes will be formed.
When the raw materials meet the requirements, one homemade briquette machine can help you to process fuel briquettes successfully. For home use or farm users, the home use briquette machine cost less, taking up a small area, easy to operate. Also, the finished briquette has high density without any adhesive, whose combustion value is more a dozen times than the original raw materials, having higher combustion ratio than common wood, is easy to store due to the regular shape.
ABC Machinery Homemade Briquette Machine
ABC Machinery is an enterprise who has been devoted in professional biomass energy equipment manufacturing, integrating research, design, manufacturing and sale
.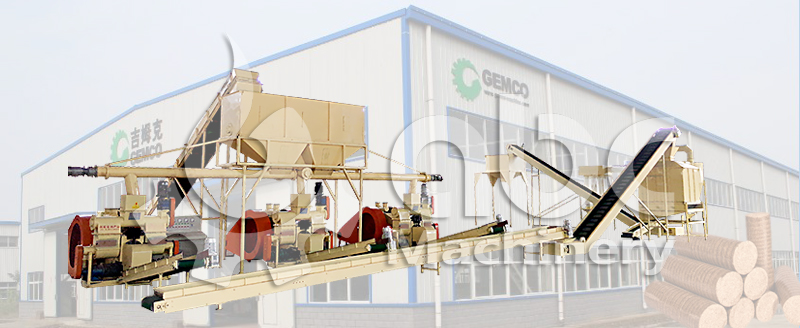 We provide various types of briquette machine, to meet the different market demand. Possessing mature experiences and extensive clients groups, our company provide single homemade briquette machine, complete briquette machine plant, and further customize the whole set based on the demand of users. Warmly welcome the friends from overseas to come our company for visiting, inspecting, business negotiation, trainees technology, perennial tracking service.
Briquette Machine Projects Around the World