Punching Briquette Machinery Making Peanut Shell for India Client
Complete Set Punching Briquette Machinery Sale for India
Recently, our Indian client has purchased one set of
GC-MBP-2000 punching briquette machinery
,
used for processing the peanut shells into pellet in diameter of 8mm and briquette in diameter of 22mm, which is composed of conveyor, silo, briquetting machine, cooler and packer
.
According to our sales process, the product should be checked by the relevant order person in charge before leaving the factory. The following picture is the data before delivery, to help you know about this punching briquette machinery line.
Photo of Inspection Site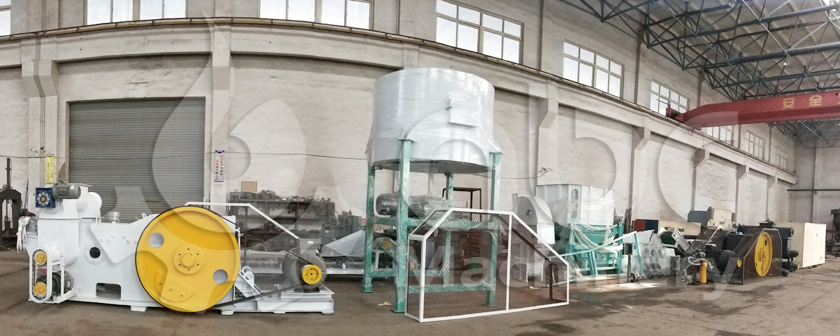 Equipment delivery panorama of punching briquette machinery line for India customer: Briquette machine, conveyor, silo, cooling machine, packing machine (from left to right).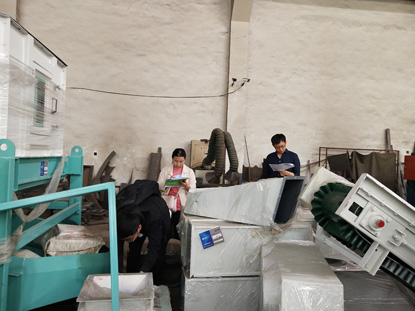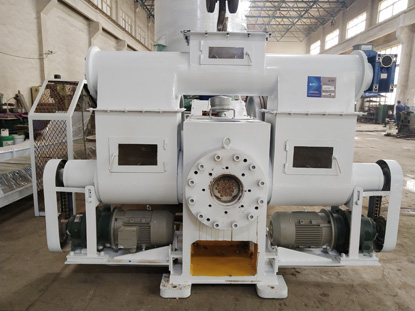 (Inventory of Equipment & Main equipment in this production line: GC-MBP-2000 punching briquette machinery)
Briquette Machinery test Video in Site
Commissioning type: GC-MBP-2000 punching briquette machinery.
Raw material for test: weed tree.
Briquette diameter: 22MM.
Test result: smooth briquetting, good forming effect.
How to Set Up a Biochar Briquette Production Line?
When you decide to built your biomass briquette production line, you should know about the equipment and process of the line. Necessary equipment in biomass briquette machinery line and process diagram.

(
complete biomass briquetting process
)
Crushing machine: To meet the requirement of briquetting process, the raw materials should be pressed under 3mm diameter.
Drying machine: Before entering the briquetting machine, the moisture content of raw materials should be dried to around15%.
Briquetting machine: Choose the suitable machinery type according to your requirement for the final briquette, production capacity and the mould ratio (e.g. the briquette in the diameter of 8mm or 22mm).
Cooling machine: Cooling the final high temperature briquettes for later packing.
Packing machine: It is suggested to equip the packing machine if the final briquette is for sale.
Conveying system: To connecting every process of the production line.
Dedusting system: It should be equipped if the local has high requirement in environment protection.
What need to emphasize is that the process and equipment above is not suitable all production line.
For example, this production line purchased by the Indian client does not consist of crushing , drying and dedusting system. Due to the raw materials of the client has no need to be crushed and dried, can be produced into briquettes directly, also the local requirement in environment protection is not high, thus the dedusting cost is reduced.
So,
how to built a production line?
Don't worry at all, choosing equipment is usually designed based on the raw materials, workshop condition and your actual budget. What you need to do is to tell us your requirements, our professional engineer will help you to design the best and detailed project.