ZLSP-R 300B Flat Die Pellet Mill for Bangladesh Client
December 29, 2017 clients from Bangladesh come to our pellet mill factory. The purpose of his visit was to find pellet mill and pellets burner suppliers.
Clients visited our flat die pellet mill factory, saw the processing equipment of pellet mill, finished pellet machine area, packaging area, test machine area, warehouse. He is satisfied with our pellet mill factory. Decided to use his raw materials for testing. Raw material is sawdust of the clients. We use
ZLSP-R 300B flat die pellet mill
for testing the sawdust.
Test the scene photos with ZLSP-R 300B flat die pellet mill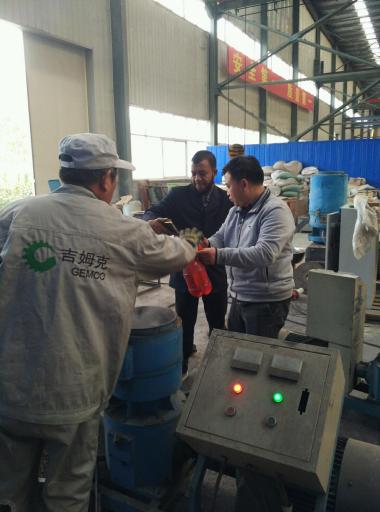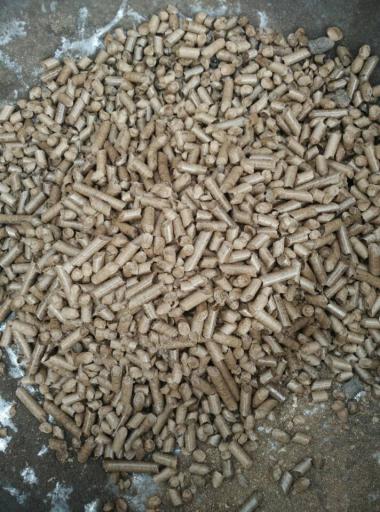 (Customer's materials and 8mm sawdust pellets.)
The first test with 6mm die plate, pellets condition is good. Customer require longer pellets, so we replace the 8mm die plate for testing. The final pellets is tight, smooth-faced the length of the customer's request. Two tests use ZLSP-R 300B flat die pellet mill.
Client is satisfied with the test ZLSP-R 300B flat die pellet mill and order a ZLSP-R 300B flat die pellet mill on the spot.
ABC Machinery has a complete professional technical R&D center, which includes project departments of
flat die pellet mill
(ZLSP-R series), ring die pellet mill(BPM series), biomass briquette machine and complete pellet plant, and renewable energy machinery projects department. There is
25 R&D staff in the center, which include 8 doctor or bachelor degrees in their relevant researching fields.
The company is
ISO9000
and the
European Union CE certification
enterprise, the product of more than 80 % export overseas, belongs to the state-encouraged new type of energy machinery manufacturing enterprises.
We can test your raw material for free. Welcome to visit our factory!