A Professional Guide to Wood Pelletizer Machine
The pellet fuel market has increasingly advanced to date. Environmental regulations have vastly challenged other fossil fuels for their negative impacts. There are instabilities in prices that increase prices in other fossil fuels. A wood pelletizer machine is used for producing wood pellets. A pelletizer machine's technology has been adopted globally. Bizarre factors make it possible for pellets to be used over logs. Logs take time to be grown as they come from trees. Pellets are formed from bizarre materials and they burn efficiently. They are minimizing the wastes. Distinctive designs of a wood pelletizer machine have been made. A pelletizer machine is impacted by adverse features that affect its durability and performance.
Small Scale Wood Pelletizer Machine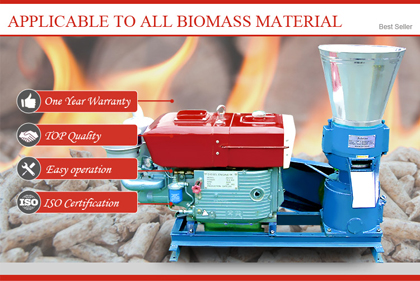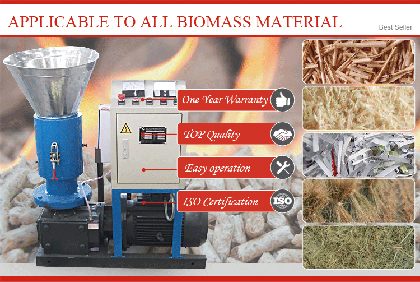 Diesel and Electric Wood Pelletizer Machine
This is a pelletizer machine that possesses limited capabilities. Chiefly, it is utilized for limited home-made and small-scale applications. It is suitable to make a small number of pellets.
This wood pelletizer machine also comes in two designs.
A diesel flat die wood pellet mill is the first design. It is tolerant to operate as well as the maintenance costs are minimal. It is suitable for making biofuel pellets within a brief spell. It also makes pellets with an extraordinary high degree of hardness. It has a changeable pelletizing die as well with unique dimensions. You can use it at places where electricity is no easy to reach, such as farms, fields, etc
Small electric wood pellet press comes into the second category. In the same way, the pelletizing die comes in diverse changeable dimensions. It produces a unique molding rate making these pellets be attributed to hardness. The electric motor makes it work more efficiently and longer. It is a cost-efficient technique to be utilized.
How to choose small scale pelletizer machine? Go here>>
Large Ring Die Wood Pelletizer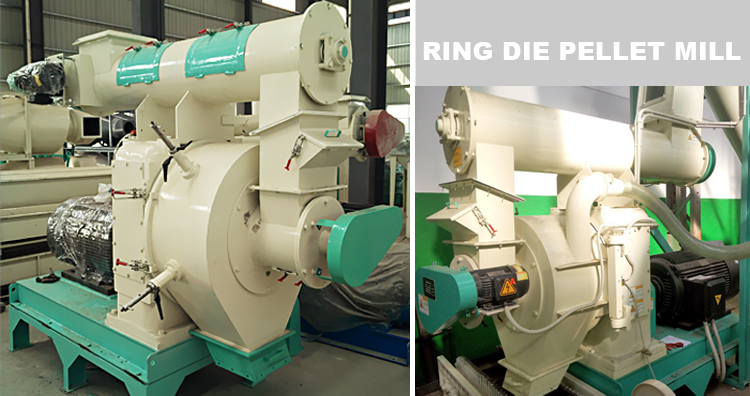 It attaches to an elegant design that makes it possible to produce pellets for gigantic scale. It makes diverse pellets from locally accessible raw materials from wood and bizarre agro-forestry materials. This wood pelletizer machine has a wide production per unit area. These pellets are mainly utilized for vast industries for production purposes. It's mainly used for complete sets of pellet projects.
Want to set up a large wood pellet project? Click here>>
Impact of a Wood Pelletizer Machine on Pellet Quality
A pelletizer machine accompanies unique attributes. Its roller rotation speed is a great determinant of quality. This is due to the impact of compression caused. Materials involve bizarre speeds for pellets to be produced. The speed should be customizable to develop superb quality.
A pellet die design also enhances the quality being made. Durability is paramount for any material construction. Diverse materials are being utilized for wood mills. A proper material will enhance the lifetime of the pelletizer machine as well as enhance pellet production.
The temperatures also affect the pellet quality. Most of these designs use temperatures in order to enhance melting. A correct temperature should be set to avoid damaging the wood pelletizer machine. A proper maintenance of these machines is vital.
Sieving and Packaging also incorporate diverse effects on the final pellets. Some pellets will get spoilt easily at this stage. A respectable separation should be separated. This separation enhances the quality of the pellets.
Conclusion
Fuel production is increasingly important. A wood pelletizer machine has approached this production with an environmentally friendly technique. A pelletizer machine shouldn't cause any harm to the people or environment. This makes a wood pelletizer machinery a suitable choice that should be embraced for all milling options.